These days, when you tell someone that you're a wine sommelier, they inevitably register a look of awe: eyebrows raised, eyes wide, mouth gaping…
"You must be really smart," is the opening line that invariably follows.
Thank you "Somm," the 2013 documentary that follows four wine captains in their quest for the Master Sommelier certification.
And whilst a good sommelier indeed should know his/her wines, varietals, flavour profiles, terroirs, geology and geography, I believe the job of a good sommelier requires a few other qualifications: namely a hospitable nature, of which warmth is the most important ingredient; good instincts and some psychological insight that gives him/her the ability to read the table.
I am one who admittedly goes out to eat at restaurants a lot, and have worked in my fair share of them and therefore have come across many a sommelier…and the ones who remain indelibly etched in my mind are the ones who smiled when they greeted me, the ones that made me feel good about the wine I had chosen and gently waltzed around a few suggestions of their own, explaining in simple words why their choices might be more appealing. Sometimes I agreed and sometimes I didn't, but either way, we both ended up extremely pleased with the choice.
Years later, I may not remember much else, but I shall not easily forget Luis Garcia de la Navarra, the owner and Master Sommelier at his restaurant that carries his name on the Calle Montalban in Madrid.
Luis is tall for a Spaniard and handsome to boot. The first time I ate there, I had picked a simple Verdejo for lunch. It was a hot summer day and he applauded my choice and came back with:
"Perhaps the Senora would like to try a wine that just arrived in my cellar?"
Of course, I agreed.
That lunch, my friend Maria Jose and I ended up drinking the most delicious Godello…it was 'As Sortes' from Rafael Palacios, a honey-coloured liquid made from grapes that came from Palacios' seven oldest plots. It wasn't even that much more expensive than what we had originally picked, but it was so much more interesting than the Verdejo, and way more complex and layered.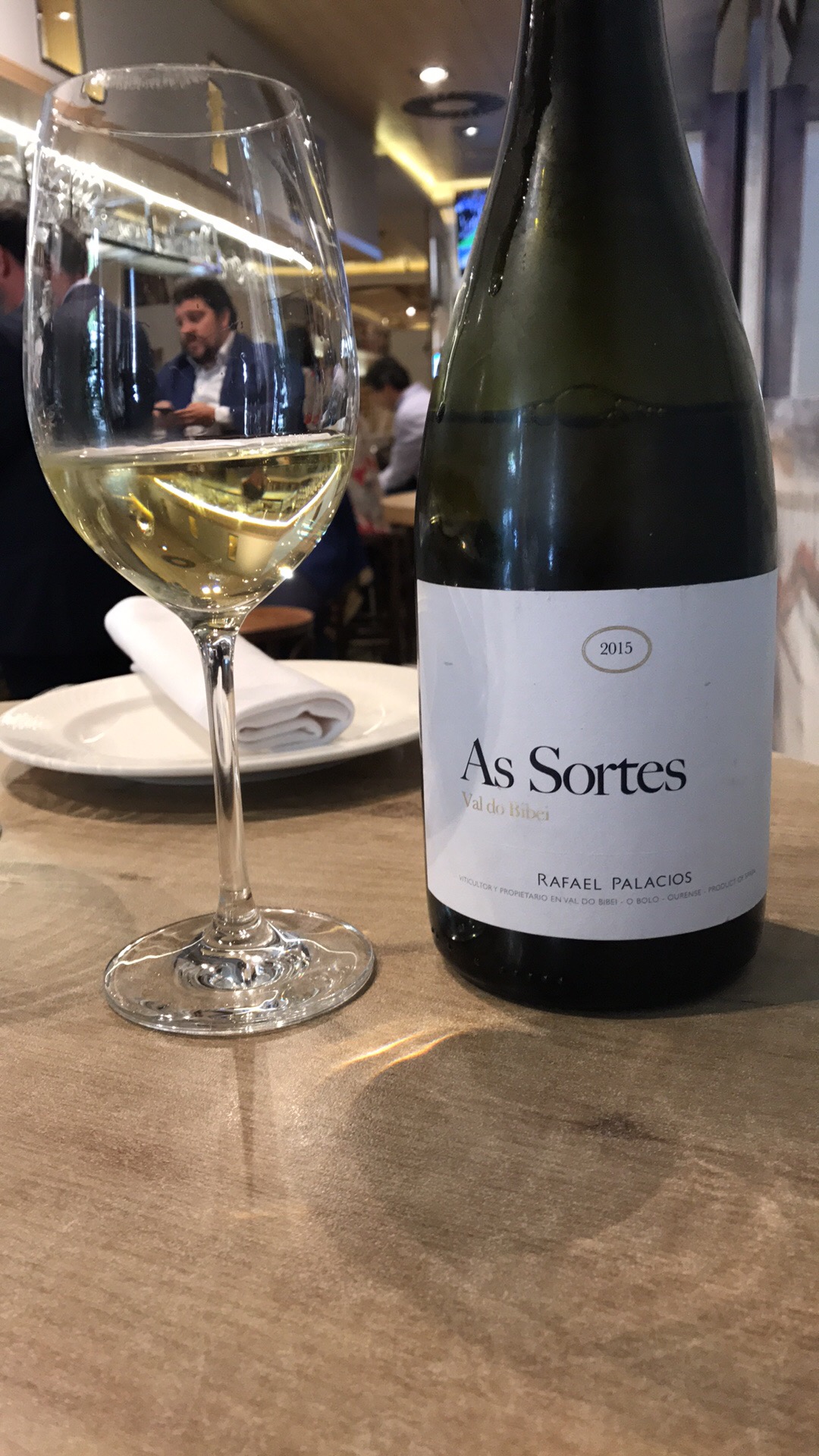 And Luis suggested a simple plate of Pata Negra Jamon to start out with and rounds of juicy tomatoes drenched in a spicy green olive oil and warm bread to go with.
I must say it was probably one of the best lunches I've ever had.
And Luis…well, he won my confidence with his smile and twinkling eyes.
Then of course, there are the sommeliers who take themselves far too seriously and when they approach a table, they live up to their reputation of being unapproachable and borderline arrogant. Why? I've often wondered. Why be in the hospitality world if you're not hospitable? Why can't they smile. Why so stiff? In fact, I recently bumped into one who came off as quite rude. After all, it's about the wine, not about them; and isn't it all about the guest and helping their experience to be an unforgettable one?
Somm Time in New York City is a wine bar where a warm smile and hospitality go hand in hand with a spectacular wine list…the kind of list that wine aficionados might put up with a dour, dull sommelier, just for the pleasure of drinking the bottles curated so thoughtfully by Maria Rust. But in fact, you get it all at Somm Time: the warmth and the wine.
And with that combination, you just can't lose.