New Book Available Now!
New book by Maha Kimberly Akhtar is now available on Amazon.com and in bookstores nationwide.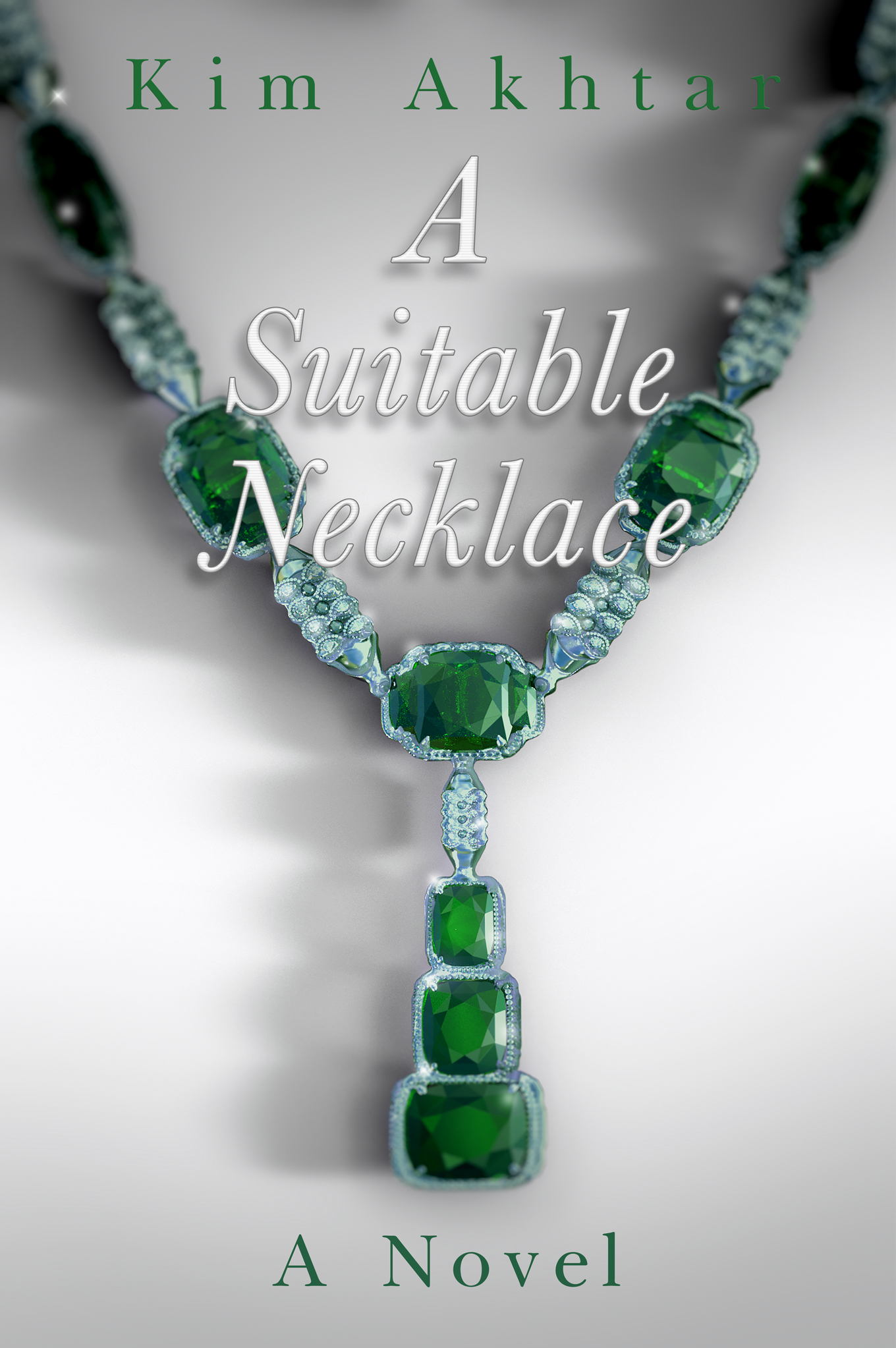 A Suitable Necklace
July 2020
A Suitable Necklace is a humourous and intelligent caper that revolves around Sabine Kumar, a cat-burglar and con artist. After five years on the run in Europe, Sabine returns to Delhi with a scheme to exact revenge on JJ Singh, her ex-partner and lover who cut a deal with the Indian police to save himself. To do so, she sets her sights on a famous necklace that once belonged to the Maharajah of Barodan and has not been seen since the partition of India in 1947. Sabine brings in Indi and Gema, a couple of old friends who help her execute the heist at a big society party thrown by JJ Singh for one of Bollywood's hottest new couples. But…it goes wrong, and the necklace is out in the wind. Who has it? Available now in paperback and Kindle.
Read the first chapter below.
Also Available!
All five books were published by Roca Editorial, Barcelona and are currently available in Spanish in Spain, South America and North America.
Stay tuned for the English versions of all of them!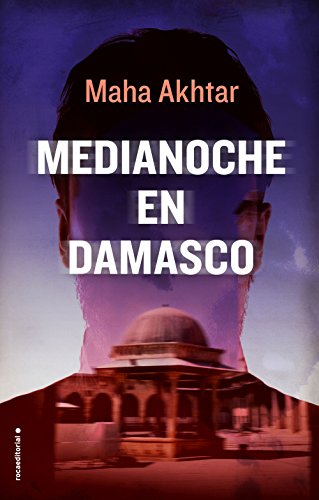 Medianoche en Damasco
April 2017
Siria, agosto de 2011. Las protestas pacificas en el pais desaparecen para dar paso a manifestaciones manchadas de sangre. El atractivo y carismático general de la brigada, Mika al-Hussein, uno de los mejores agented de la inteligencia militar de Siria y parte del sanctasanctórum de al-Asad, deserta y escapa hacia Turquia. Un thriller lleno de aventura, intriga, heroísmos y traiciones.
Midnight in Damascus:
As blood-stained protests replaced the peaceful protests in Syria, the handsome and charismatic Brigadier General, Mika Hussain, one of the Syrian Military Intelligence's top agents and part of Assad's inner sanctum, defects and escapes into Turkey. A thriller of adventure, intrigue, heroism and betrayal.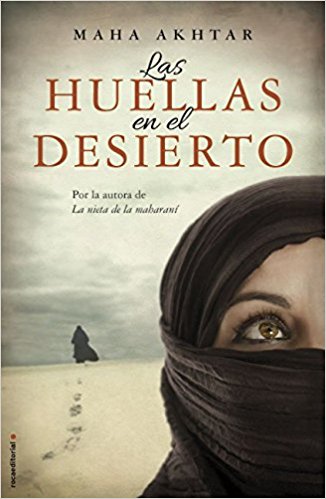 Las Huellas en el Desierto (Also available in English)
April 2014
Una desgarradora historia de espionaje, amor, guerra, esperanza y traicion durante la ocupación de la peninsula Arabiga por el Imperio Otomano en la Primera Guerra Mundial.
Footprints in the Desert
The thrilling story of a circle of friends whose lives and loves become entangled in the crusade for freedom during the fall of the Ottoman Empire.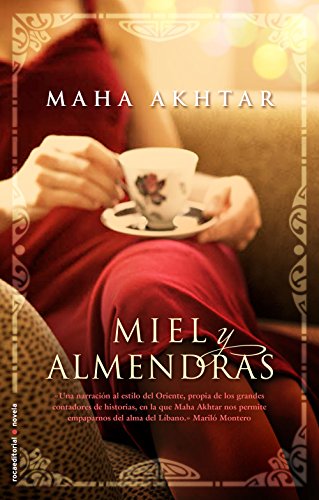 Miel y Almendras (Also available in Italian and Portuguese)
April 2012
Cleopatra, un salon de belleza algo decadente en un barrio de Beirut. La propietaria es Mouna, una mujer atrevida y liberal. La casualidad llevara a las puertas del salon a Imaan, Nina, Lailah y Nadine. Tras ese primer encuentro, las protagonistas desarrollarán una amistad profunda y honesta al margen de sus precedencias sociales, religiosas y culturales. Compartiran momentos de soledad, desamor e incluso humillación y acabaran por forjar una amistad inquebrantable.
Salon Rules
Salon Rules is a provocative and humorous Scheherazade tale about the intersecting lives and antics of Mouna, Nina, Lailah and Iman, four lively, stylish and thoroughly modern Beiruti women from different economic and religious backgrounds who, while grappling with their problems, find camaraderie, love and true friendship in the warm confines of a shabby neighborhood beauty salon.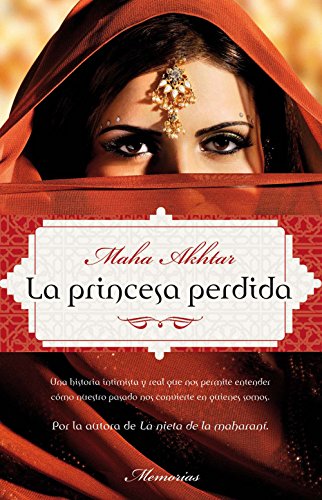 La Princesa Perdida (Also available in Portuguese)
April 2011
Un viaje interior que nos permitirá descubrir como algunos sacrificios del pasado nos permiten ser quienes somos en la actualidad.
The Lost Princess
The Lost Princess began as quest: a search to find out more, an investigation into the brief affair of a man and a woman in the Spring of 1964 in London and its consequences.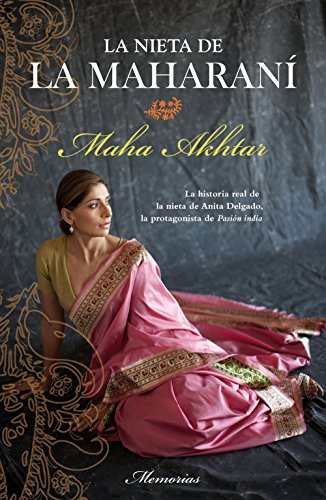 La Nieta de la Maharani (Also available in Portuguese)
April 2009
Una narración profunda y desgarradora de amor, esperanza y mezcla cultural. Cuatro mujeres: una historia que empieza con Anita, una malagueña Anita, y pasando por Laila y Zahra, se cierra con su nieta, cien anos después.

The Maharani's Granddaughter

A story that begins in 1906 in Madrid where Anita, a 17-year-old flamenco dancer, falls in love with an Indian Maharajah, in town with a British delegation to attend the wedding of the Spanish King, Alfonso XIII. From Madrid to Delhi by way of Paris, London, Beirut and New York, the dancer's unknown granddaughter finds her way back to Madrid to close the circle a hundred years later.